How to protect your rental property in Gaithersburg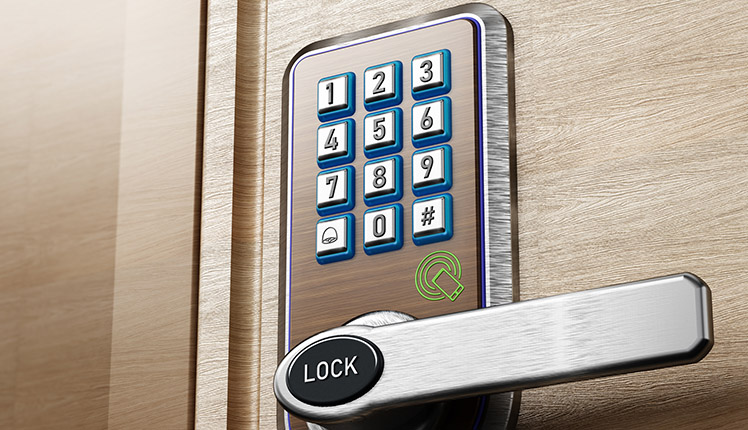 Irregardless of whether you lease out your family's cottage or you own numerous Airbnbs, you may find it challenging to protect your rental properties in Gaithersburg. Unless you're live on site, it's normal to wonder about keys getting copied or former renters unexpectedly showing up. Not to mention, what would you do when there's an emergency like a fire at your rental unit while it's being leased?
From smart door locks to completely automated home security packages, here's a quick guide on how to protect your Airbnb in Gaithersburg.
Don't worry about keys when you use smart locks
When a guest vacates the premises, they could follow your instructions and provide the keys for the following inhabitant. However, if a tenant snatched or copied a key, they could access your place again sometime in the future. Needless to say, you have the option to switch out your locks when a key goes missing, but that takes time and money.
Thankfully, you can install smart locks that work along with your home security system to put these concerns at ease. You can then give every guest their personal code number for entry. When your occupants depart, there's no reason to mess with an exchange of keys. Instead, simply customize the temporary code to deactivate when they're gone. If former lodgers come back and attempt to use their prior entry code on the door, you will be warned with an update on your phone.
Home automation makes vacant units look occupied
The goal is that your Gaithersburg rental property will be occupied, but that isn't likely to always be true. Nevertheless, you should strive to make it appear that someone is home so your Airbnb isn't an easy mark for burglars. Installing a security system with home automation gives you the chance to take advantage of smart lighting, motion sensors, and security cameras that make your rental look inhabited.
Begin by setting some lights to come on at particular times of the evening. You will also want your cell phone app to warn you if your exterior cameras notice an unwanted guest prowling in the shadows or approaching your main entrance. You then are able to take advantage of the two-way audio functionality to make them know you're watching or arrange for your lights to automatically come on when a camera or motion sensor uncovers something unusual.
Protect your Gaithersburg Airbnb with around-the-clock monitoring
Your renters can sleep easy if they have protection against intruders, especially when Gaithersburg is not familiar to them. If a prowler tries to break in, your home alarm system will not only initiate the alarm siren but will also ping your around-the-clock monitoring team. Now, no matter where you are, help will be dispatched. Your monitoring experts can even act as your authorized go-between and communicate with you as soon as you're free.
Besides intrusions, your monitoring center can be connected with fire alarms, flood sensors, and CO detectors. It would be understandably harrowing for your guest if a water heater springs a leak or a fire breaks out. Not only will you be sent a smartphone notification that an urgent situation has taken place, but the monitoring agent can also coordinate assistance while you're en route.
Request a modern home security package in Gaithersburg
Protect your Gaithersburg Airbnb with a state-of-the-art home security system. Fortunately, Vivint has great features like smart lights, smart entry locks, and 24/7 monitoring. Contact us today and our security specialists will design a plan that's ideal for your rental. Phone (301) 923-4670 or fill out the form to get started!
Cities Served Around Gaithersburg By Smart Security Specialists Your Local Vivint Authorized Dealer